---
Hello, thank you for all your emails these last couple of weeks. I've been pretty sick to say the least but am much better now. You think you take all the precautions necessary but the polluted air filled with smog around the clock due to all the auto's running on diesel fuel and having no such thing as "an emission inspection" will eventually get the best of you. I am doing much better now and look forward to continue on.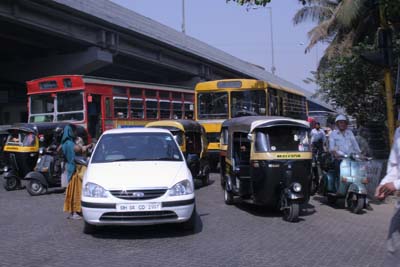 At the beginning of Feb. the apartment I live in became wireless which makes it a lot easier for us to stay connected to the other side of the world. It's not common to have a personal router in ones personal home, although Internet café's can be found situated around the city.
On our shoot one day, we passed a McDonalds and decided to grab a snack there just to see what would be on the menu. Obviously beef is not on the menu, because cows are holy in the Hindu religion. Chicken and potato patties are used as a substitution instead.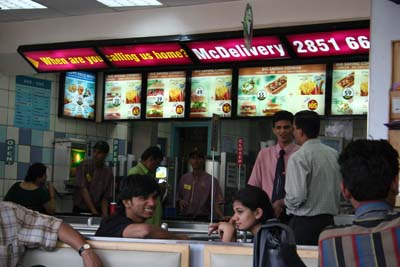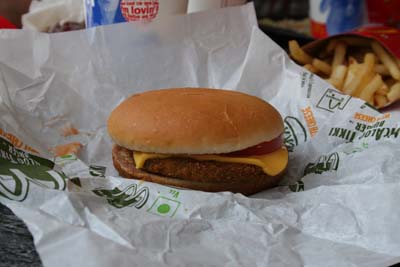 About a week ago, I witnessed an Indian couple that had been approved to adopt a child come in to look at their potential child. I was very excited to be apart of the their big moment. I was a bit disappointed when I asked them if they were excited and their reply was " we are scared of what the child looks like, and if it has the right color" hmm not the answer I expected but at least it was honest on their part. As predicted, they turned down the child today.
Several interviews have been conducted, and I see that there are several holes within the process of adoption both for an orphanage, the parents to be, the parents giving up their child, and the parents just considering adoption.
Valentines day was interesting. (Yesterday) the headlines here in India read " V-day is attacking India" " The western Culture is taking over India" " Valentines day is only about sex" There were huge debates on TV (Times Now) about what Valentines Day really is. Some think it's about love, others feel it's a way of telling the people of India to go out and have sex. Still feeling under the weather, I was curious to see if couples would go out in public and how Valentine's Day was celebrated here. I went to pick up a gift for Jaisita with her daughter, and came across several couples. Almost every store had a Valentines Day discount for couples.
At times it's blatantly obvious how much of the American culture is integrating itself here. In the two malls I've passed through, both have a stores called " My Dollar Store" which is quite funny, because everything is 99RS which in reality is 2$.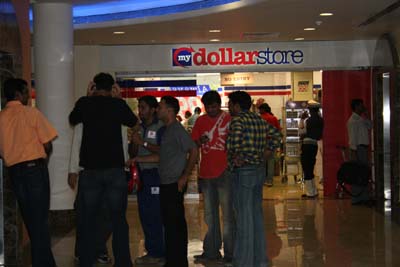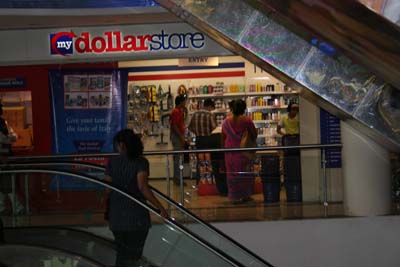 Film City