---
Ganesh son of Parvati is the Hindu elephant-headed god. He is the most loved and admired god in the Hindu religion and his face will appear in every rickshaw, taxi, home, temple, and work environment of any Hindu. The day starts with a prayer to Ganesh and ends with another in the evening.
Why does Ganesh have an elephant head?
There are several different stories about how Gnash got an elephant head. Some will say that he was brought into this world an ordinary boy, but lost his head in a battle. Shiva ordered sent his men into the forest and told them to bring back the first animal head they found. They found a little elephant whose head was cut off and put on the little boy.
Ganesh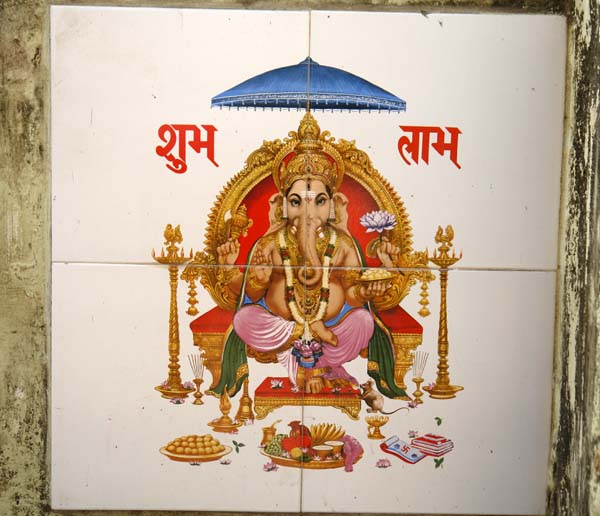 Shiva