---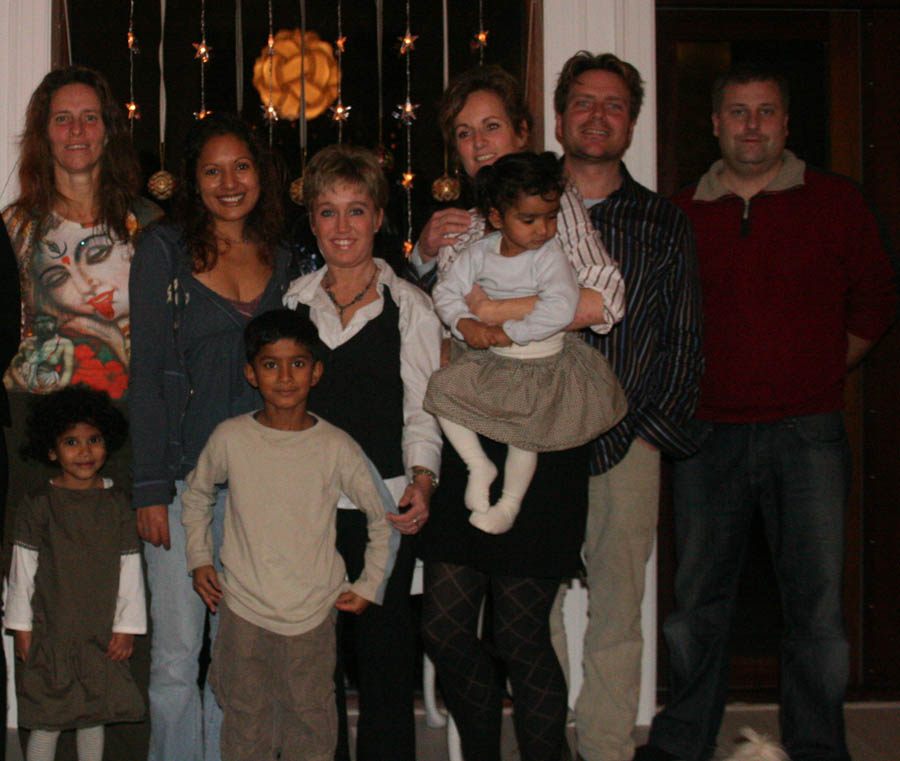 Today was the day when I would finally meet Tina Petersen and Pernille Hjort for the first time. I had also been looking forward to reaquainting with Annette Havemann Linnet and their families whom I' ve known from the web and through the adoption zone.
Back in 2005, when I first inquired about potential families waiting to adopt from India, Tina was one of the first women who contacted me. Before I knew it we were sending mails back and fourth and she was the first to tell me everything about their adoption process / experience with Niklas and Natasha. Tina has been an extremely helpful and kind person. She has always been willing to be apart of this project in any way that she could. She is everything I thought she would be in person and more. Her children are absolutely adorable and very well behaved and as Niklas told me, Natasha is his sister and he will make sure nothing happens to her. He is quite proective!
Pernille & Thomas who are the parents of five children, four biological and one adopted from Mumbai (Yasmin) had always wanted to adopt a child from India. Their wish came true when she and her husband became parents to little Yasmin from Bal Vikas. Many wonder if having biological children along with adoptive children is a good idea, and though I am not an expert on this topic I can only say that in Pernille's case and many others whom I have witnessed that I am an advocate for this inportant choice. As long as the parents are loving and accepting, it does not matter how many or where your cildren comes from. What matters is the love and compassion parents give to all their children as indivduals.
Annette, whom I met in Mumbai a year to date this day also stopped by Pernille's house without her family. It was great to see her again. She immediately invited me to a gathering at her house a couple days later when her son Sadasiv and his best friend Uday from Bal Vikas Orphanage would meet for the first time in four months. Annette is the mother to four children as well. One biological and three adopted, Sadasiv the one I have been following being the fourth. While in India, Annette was extremely generous to sit down for an open hearted emotional interview. She began to share everything about their adoption process.
We spent a lovely afternoon at Pernille and Thomas Hjort's home sharing, catching up, sharing stories, and most of all enjoying the company of all the children. It was definitely a day to remember and I thank them once again for coming and for being such a huge part of my project.